Aug
9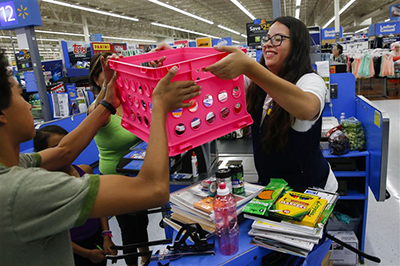 Every year when this time rolls around my daughter gets so excited to go school supply shopping. My son could care less, but my daughter can't wait. As parent we are hoping not to spend a bunch of money on things that will end up thrown around, bent, broken and crumbled within a month or two, but on the other hand, if this is what gets them excited to go back to school, then so be it.
For school supply lists for your school visit: https://www.myschoolsupplylists.com/
In hopes of saving others time and money on their school supply shopping, I wanted to share the best places I've found to be the go to stops for the discount goods.
First stop should be the dollar stores. There are a ton of them out there and they go by different names, Dollar Tree, Dollar General, Family Dollar, etc. These places are discount goldmines for things like pens, pencils, paper, notebooks, folders, glue, tape, etc. You can also find basic calculators and staplers there if you need them.
Second of course would be the monster that is Walmart. Walmart is great for binders, backpacks and larger quantities of things, and if you want a one stop shop…they usually have everything! While a lot of their stuff isn't as cheap as the dollar stores, you'll probably be headed there for something else anyways. Be sure to look for coupons online before you go.
We've become a tech savvy world and our kids are, in many cases, even savvier that we are. Slickdeals is a great site to find deals on just about anything and everything, but I find electronics to be the big money saver here. Whether you are looking for a new laptop or a smart phone, a new app or an online service, they post deals from websites everywhere.
Michaels is a place that is often overlooked because they are a craft store, but they do carry school supplies. If you need some art supplies as well as the traditional school stuff, you might as well give them a shot. They usually have some huge discount coupons online too, just google it.
The office supply stores. Ok, they are not the cheapest out there by any means, but they usually have everything you need and aren't as busy as the more typical school shopping spots. Here is why this made my list, that not too many people know about. If you shop at Staples, they will match prices and then take an additional 10% off of the items. How's that for savings!
Here is a qucik list of honorable mentions:
Target – Hit up their Dollar Spot.
Best Buy – For electronics, ink, etc. They price match too.
Amazon – Great for backpacks if your kid is picky (they have a ton to look at).
Ebay – Hard to find item? Don't want to pay full price? Buy used!
Hollar – Like a dollar store, but online.
Craigslist – Great source for used computers at a super discounted price!
Hope this helps others out! Please share some places that you have found to be great spots for deals on school supplies.
Feb
27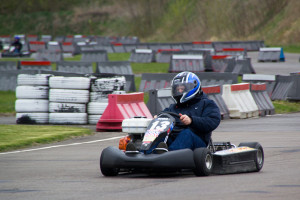 Located along the Expressway Street of Missoula, The Hub stands as one the most popular family entertainment centers of the entire city. It is a fifty thousand square-foot construction with known for the variety of fun games it offers the visitors along with the delicious food and marvelous party facilities.
Visitors of all age can enjoy go-kart racing at the Indoor Go-Kart Track with Junior and Adult Go Karts. The battery-operated Go-Karts can speed up to 32 miles per hour. However, Junior Go-Kart racers must be four feet tall while in the case of Adult Go-Kart racing, minimum eligible height is four feet and ten inch. The Hub also hosts a special go-kart racing event named Hub Cap Racing Leagues at both adult and junior levels.
The pricing of Go-Kart racing isn't much at The Hub. It stands different for adult and young visitors as well as for single race and three races. The Hub offers quite a few packages as well, including Buy 2 Get 1 Free, Lunch Hour Special and Ladies Night Friday's packages; each of them provide a certain discounted price at particular sections of time.
There's a fifty five hundred square-foot multi level Laser Tag arena at The Hub for the visitors with a height of at least 4 feet. It appears to be a high speed high tech game of tag and fun for kids, youngsters and adults, which can afford more than a couple of dozen players at a time. The Hub also provides interactive and ticket redemption games in its two different arcade areas. Visitors can take pleasure in playing pool or air hockey, or both when they are in the arcade zone.
At The Hub, there's a section named Pit Stop where the visitors can find a wide range of stuff to fulfill their appetite. The menu includes a variety of burgers, sandwiches, pizzas, hot dogs, snacks, fries and drinks delightful to both kids and adults.
The Hub is also a perfect place for partying. Whether it is a birthday party or an old friends' get-together, a private dance party or a family reunion, The Hub offers party packages as well as provides the visitors with the option to create their own customized packages. Visitors love The Hub just because it provides what truly means entertainment!
Photo Information: This photo is provided by and given credit to JudithTB – on Flickr.com with permission via Creative Commons Licensing.
Feb
25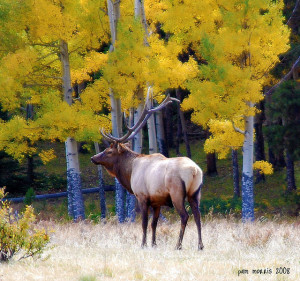 In spite of having a huge number of members, chapters and programs across the entire United States, the Rocky Mountain Elk Foundation's home is the Western Montanan city, Missoula. The nonprofit organization that was founded in the year 1984 is devoted to making certain the future of elk, other wild animals and their territory. The headquarters is located at the Grant Creek Road of the city.
The Rocky Mountain Elk Foundation has the Elk Country Visitor Center appended to it which provides one of the best conservation education facilities in a recreational atmosphere. The Visitor Center features plenty of interactive exhibits where the tourists can gather knowledge and understanding about elk, elk country, and the impact that the nonprofit organization has in conservation.
What makes the Rocky Mountain Elk Foundation Visitor Center more than just a museum is that tourists can check their knowledge of the animal world while walking around the exhibits rather than just viewing them. They can try to recognize an elk bugle or to spot animal tracks; or predict and then sense the heaviness of an elk antler. The Visitor Center also offers wildlife conservation movies, a mesmerizing display of elk trophy mounts and a gift shop loaded with gorgeous wildlife art pieces and hand crafted stuff, most of which have been made by the Montanans.
Apart from the Visitor Center, The Rocky Mountain Elk Foundation possesses a striking wooden trail in a twenty two acre property adjacent to its headquarters. While walking along the trail, tourists might come across an elk or a white tailed deer chewing food, a bald eagle or an owl staring at them from a distance, or even a turkey gobbling around. The Rocky Mountain Elk Foundation loves the wild and the tourists make a trip in and around it love it too!
Photo Information: This photo is provided by and given credit to Pam Morris – on Flickr.com with permission via Creative Commons Licensing.
Feb
23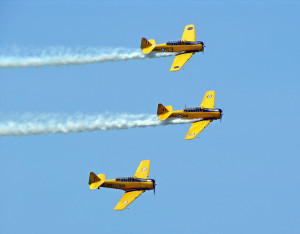 Located along the South Third Street, just three acreages east to the Missoula Airport, Museum of Mountain Flying preserves and interprets the history of mountain flying in not only the city of Missoula, or the state of Montana, but that of the entire Northern Rockies. The museum was brought to life in 1993 by the arduous efforts of three gentlemen, namely Stan Cohen, Dick Komberec and Steve Smith.
Many tourists who visit, or are planning for a visit to, different locations in Montana might not know that the state is the birthplace of mountain flying. The Museum of Mountain Flying, thus, acts as a major reflector of origin story of mountain flying. Tourists can find appropriate vintage aircrafts like C-a5 and DC-3, memorabilia, artifacts and photographs since the birth of mountain flying in late 1920s to the early 1970s.
The museum also stores historical documents concerned with mountain flying including personal narratives, diaries, official documents and framed articles from newspapers, magazines along with books. Tourists can also listen to tape recordings and watch motion picture clips, all of which are ingredients of mountain flying history.
At the hangar of the Museum of Mountain Flying, tourists can find a gift shop full of exciting souvenirs and a library preserving books related to aviation. The museum also hosts a number of aviation events every year including air-shows, memorial events and dinners. Visitors can also reserve the museum for any such occasions.
Tourists from all over the world visit the Museum of Mountain Flying all round the year. One of the pleasant facts about the museum is that it has no paid employees. Whoever the tourists find helping them around in their exploration and answering to their questions are those local volunteers who've chosen to serve the museum at the cost of just getting the chance to present an important section of their native land's history to the world, the history of mountain flying.
Photo Information: This photo is provided by and given credit to Bud – on Flickr.com with permission via Creative Commons Licensing.
Feb
20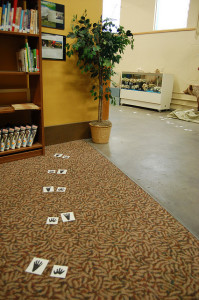 Located at the border of McCormick Park along the Hickory Street in Missoula, Montana Natural History Center stores remarkable displays of geology, flora and fauna of the Northern Rockies. A cluster of educators established the non-profit organization in 1991 with a view to endorse and nurture the understanding, admiration and safekeeping of nature through education.
Montana Natural History Center remains open throughout the year except for Sundays and Mondays. The Center puts forward a varied range of programs including Summer Science Discovery, Nature Adventure Kids Day Camps, Naturalist Field Days, RiverFest for nature enthusiasts of all ages. Kids can learn about the nature through field trips, science experiments and a number of other recreational activities. Other programs for the kids provide hands-on learning experience with trips to local outdoor nature.
Educators can take on a variety of workshops at Montana Natural History Center, a number of which are accessible for professional development credit. Nature enthusiasts can take on training sessions which include lectures, laboratory work, and field trips. They can acquire skills like those related to interpretation of plants, animals and natural history, collecting insects and drawing from nature. Montana Natural History Center provides accessibility to the handicapped as well to its diverse nature learning quests.
Montana Natural History Center is the home of education on nature in not only Missoula but entire Montana. The Center isn't positioned far away from the city center, so its accessibility remains trouble-free for the visitors staying at one of the various hotels in Missoula. It also provides spacious parking and public restrooms, ensuring that the visitors don't have to face difficulty concerned with those. So, those who love nature must make a trip to Montana Natural History Center and boost their relation with it.
Photo Information: This photo is provided by and given credit to Penumbra – on Flickr.com with permission via Creative Commons Licensing.