Nov
21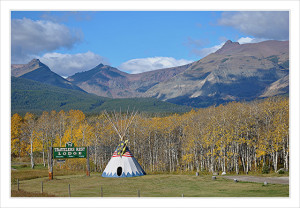 American culture is something that unfailingly awes every other culture and nation. Nevertheless, what is also as interesting as the popular American culture is the Native American culture. Not only does it let you have a peek into what was in this beautiful country but it also lets you understand how the American people started. If you want to see the best of the Native American culture, then visiting Montana is a must.
Montana is home to some of 12 Native American or Indian tribes, which comprise 6.3 percent of the state's entire population. They are scattered all over 7 reservations. The Indian tribes were able to freely roam across the state until the settlers came. The beautiful thing about Montana is the state has preserved its heritage as it rides along with the developing world.
On popular location to visit in MT is the Museum of the Plains Indian. Historic arts of the tribes can be seen in this museum in Browning. Experience it through exhibits of traditional costumes as well as ceremonial arts.
Another popular choice is Blackfeet Heritage Center which is located just across from the Museum of the Plains where you can see more skilled art exhibits. Blackfeet elders teach about their burial rituals, which includes putting the deceased on a tree and leaving him there forever. Their spouses show their respect by cutting their hair or even a finger. It may not be very reasonable for anyone who lives in this modern world, but these are things the Native Americans hold with much reverence.
Photo Information: This photo is provided by and given credit to Loco Steve – on Flickr.com with permission via Creative Commons Licensing.
Nov
19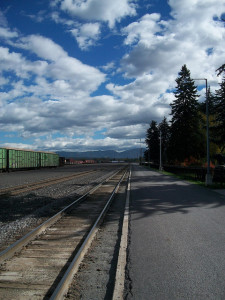 Have you heard about Whitefish, Montana? If you and your family are looking for a place to get away from the hustle and bustle of the city life, then look no further and set a time to vacation in Whitefish, Montana where the atmosphere is great for family outings.
Whitefish is located in the Flathead County and serves as a home to around 6500 people in the winter and is a haven to about a million people in the summer. This number is comprised of mostly tourists who desire to experience this amazing place, and of some people who have built their homes there.
Whitefish is where the Great Northern Railway runs through. When it was built in 1904, it marked the beginning of immense development in the state. At the beginning of the century, most people of Whitefish were employed in the railway while some worked in the logging industries in nearby areas. But in the 1940's, this changed when a ski resort was built on Big Mountain, as history would put it, "changing the lives of the residents of Whitefish."
This MT location brings much to those who visit the area. As a premier resort town in Montana, Whitefish Mountain Ski Resort is formerly known as the Big Mountain, which is located on the north of Whitefish. This resort provides a great place for skiing. The mountain's summit stands some 6,817 feet above the ground which is quite ideal for skiing.
Another great benefit to visiting Whitefish is seeing the popular Glacier National Park. With about 2 million visitors every year, the Glacier National Park is considered as the crown jewel of the National Park System. Here, you can experience hiking, camping, and every outdoor activity you can do in a wilderness park. You can also enjoy the great views of steep mountains, valleys, as well as large lakes.
Photo Information: This photo is provided by and given credit to squirrel 83 – on Flickr.com with permission via Creative Commons Licensing.
Nov
17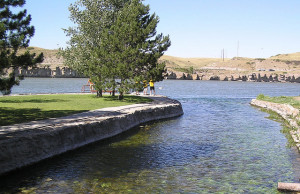 Roe River, which is recognized as the World's Shortest River by Guinness World Records runs 201 feet (61m) which is only as big as 1 and 1/4 Olympic size swimming pool.  The Roe flows between Giant Springs and the Missouri River near the Great Falls.  Towards the end, Roe River becomes deep at around 6-8 feet.
The source of Roe River is the Giant Springs which is considered the largest freshwater spring in the United States.  Giant Springs has an average discharged of 242 cubic feet, which can technically fill up about two and a half Olympic size swimming pools.  Its water temperature of 54°F originates from the snowmelt in the Little Belt Mountains, 60 miles away.  It has been said that the water takes about 26 years to travel underground before returning to surface at the springs.  Some of the discharged water is used for a Montana trout hatchery named Giant Springs Trout Hatchery.
There is a short bridge over the Roe River which gives you a generous view of the Giant springs creating small waterfalls appropriate for the short river.  The waters are said to be cold at 54°F thereby encouraging some visitors to fill their water containers for a drink.
The grounds are perfect for picnics, given the great scenery and the relaxing sound of water sloshing is not a resonance you get to hear every day.  Visiting the Roe River is actually a quick trip but if you are an avid angler, you can indulge at the Giant Springs Trout hatchery for some big catch.
Roe River Additional Facts                                                          
*Roe River earned its title "Shortest River in the World" from students at the Lincoln Elementary School in Great Falls, Montana.
* There is another river named Roe located at Kimberley of Western Australia which is 41 miles long (66,000m) which is 1,081 times bigger than the Roe River in Montana, USA.
Photo Information: This photo is provided by and given credit to Tim Evanson – on Flickr.com with permission via Creative Commons Licensing.
Nov
14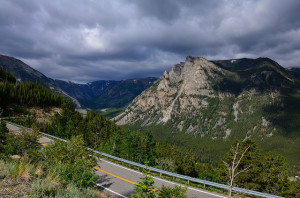 Located in South-Central Montana adjacent to northwestern Wyoming, Beartooth Mountain range rises from 6,000 feet (1.8kms) above sea level on the east and northeast to rugged mountains more than 11,000 feet high (3.3kms).
The Beartooth Mountains acquired their name from a spire of the Crow Tribe called "The Bear's Tooth"  While the sharp, toothy peaks of the mountain range are aptly named after the teeth of a grizzly bear which roam the wild areas surrounding the Beartooth Highway.  Accordingly, there have been reports that approximately 600 grizzly bears inhabit the area.
Aside from grizzly bears, Beartooth Mountains is also a home to the Gray Wolf which was reintroduced in 1995.  Mountain Goats are also visible chewing on the grassier part of the mountains.   Also, beautiful birds contemplate the elevations a seasonal getaway.  In fact, about one hundred fifteen (115) species of birds have been identified within the Beartooth Corridor.  To name a few, Bluebird, American Dipper, Horned Lark, White-crowned Sparrow, Green-winged Teal, Ruffed Grouse are all worth seeing!
The Beartooth Highway
The highway was completed in 1936 and since then, it has awed millions of visitors with its incredible views of Beartooth's rugged and wild areas. In fact, a CBS correspondent, Charles Kuralt, dubbed the high way "the most beautiful roadway in America. However, due to constraints caused by weather, the pass is usually open each year from mid-May through mid-October only.
Explore the Beartooth
There are several guide services and outdoor recreational teams that can help you arrange your adventures such as rock climbing, ice hiking, mountaineering, backcountry skiing, snow shoeing, backpacking, and hiking.  The teams even offer educational courses on geology and natural history of the Beartooth.  For more information, contact the Beartooth Ranger Station at (406) 446-2103.  Have a bite of the Beartooth Mountains with its beauty!
Photo Information: This photo is provided by and given credit to M01229 – on Flickr.com with permission via Creative Commons Licensing.
Nov
12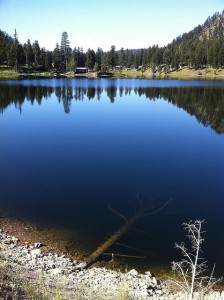 The Clearwater River Valley boasts more than twenty four (24) lakes.  The most popular ones form a chain of water composed of six (6) lakes namely  Placid Lake, Lake Inez, Lake Alva, Rainy Lake, Clearwater Lake and last but certainly not the least, the Salmon Lake.
Located between Seeley Lake and Elbow Lake is the 42-acre Salmon Lake State Park which is a natural reservoir.   The park was provided by of the Champion Timberlands Corporation to give tribute to three foresters who unfortunately died in a plane accident in 1976.  Near the park's center is a memorial plaque for the departed foresters.
The entrance to the park is on the west side of MT highway and is very easy to find.   The park is considered one of the popular State Parks.   Each year, about 45,000 individuals visit its grounds.  Although many would consider the Park small in size, many go for Salmon Lake State Park because it is big on features!
There are 23 camping sites to choose from and more than half of these camps have electrical hookups.  Most campsites have picnic tables and fire rings.  There are also camps that are suitable for trailers and other recreational vehicles.  This paradise has too much to offer like camping events, picnic accommodations, boat trips, potable water, hygienic and well-maintained toilets, some interesting interpretative displays even fire woods for your camp fires.  The place is just bursting with life.
Salmon Lake State Park is a paradise not just for those nature enthusiasts but for those who see fishing as their passion. There are wide array of breeds taking refuge on the cool water of the lake.  Some of the popular breeds on the lake are kokanee salmon, largemouth bass, yellow perch, northern pikes, pumpkinseeds and more. You just have to see the place for yourself and enjoy the place as it is.
Aside from its rich water variety, Montana's state superiority also has a varied species of birds, hence, bird watching is one the known activities as well. Some of the species found on the habitat are water fowl, bald eagles, ospreys and herons among others.
At first you would think that Salmon Lake is a type of a mountain lake as the lake is located only 3,995ft between Mission and Swan mountain ranges that are surrounded by tree-lined banks consisting of Ponderosa pine, Western larch and Douglas fir being the dominant tree species.
Photo Information: This photo is provided by and given credit to Wesley Fryer – on Flickr.com with permission via Creative Commons Licensing.