Feb
25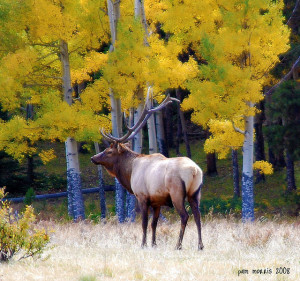 In spite of having a huge number of members, chapters and programs across the entire United States, the Rocky Mountain Elk Foundation's home is the Western Montanan city, Missoula. The nonprofit organization that was founded in the year 1984 is devoted to making certain the future of elk, other wild animals and their territory. The headquarters is located at the Grant Creek Road of the city.
The Rocky Mountain Elk Foundation has the Elk Country Visitor Center appended to it which provides one of the best conservation education facilities in a recreational atmosphere. The Visitor Center features plenty of interactive exhibits where the tourists can gather knowledge and understanding about elk, elk country, and the impact that the nonprofit organization has in conservation.
What makes the Rocky Mountain Elk Foundation Visitor Center more than just a museum is that tourists can check their knowledge of the animal world while walking around the exhibits rather than just viewing them. They can try to recognize an elk bugle or to spot animal tracks; or predict and then sense the heaviness of an elk antler. The Visitor Center also offers wildlife conservation movies, a mesmerizing display of elk trophy mounts and a gift shop loaded with gorgeous wildlife art pieces and hand crafted stuff, most of which have been made by the Montanans.
Apart from the Visitor Center, The Rocky Mountain Elk Foundation possesses a striking wooden trail in a twenty two acre property adjacent to its headquarters. While walking along the trail, tourists might come across an elk or a white tailed deer chewing food, a bald eagle or an owl staring at them from a distance, or even a turkey gobbling around. The Rocky Mountain Elk Foundation loves the wild and the tourists make a trip in and around it love it too!
Photo Information: This photo is provided by and given credit to Pam Morris – on Flickr.com with permission via Creative Commons Licensing.
Comments