Mar
28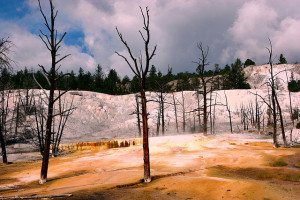 The sunset at Yellowstone is an unforgettable scene for many who visit Montana. The sunset allows visitors to see beauty displayed in the sky as well as on the surrounding areas.
Certain visitors will hiking up the mountain trails and camp overnight just to see the spectacular view of the morning sunrise, or hike early in the mornings in time to see the sunset for the day. Either way, the landscapes are truly remarkable and will leave a lasting impression in the mind.
The time of sunrise and sunset will vary throughout the year. Typically, dawn can occur between 5 am to 6:45 am depending on which month of the year. And, dusk can occur between 8 pm and 9:45 pm within Montana time zones.
If you enjoy seeing the sunrise and sunset, then consider taking some time to see it displayed in Montana in the Yellowstone area. The colors will be amazing in the sky as well as in the surround landscapes.
Have you visited Montana lately and seen the sunrise or sunset? Did you enjoy the view as a memorable moment in life? We would love to hear your comments on your latest visits to MT!
Photo Information: This photo is provided by and given credit to stevetulk – on Flickr.com with permission via Creative Commons Licensing.
Comments