Oct
4
Do you desire to visit the Yellowstone National Park? The beauty of the area is majestic and breathe taking. Visiting the Yellowstone National Park is a great adventure in Montana. Individuals will see different types of wildlife and scenic views with unnumbered opportunities to experience.
The natural beauty of this park is amazing and a sight to see for all. Grizzlies are seen in their natural habitat along with eagles soaring through the sky. Geysers are viewed along with mud pots. The park holds unprecedented history in the making.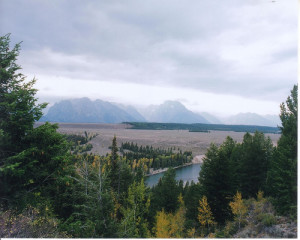 Visitors partake in an extraordinary walk through the trails and area. Beautiful lakes will be viewed and emotions will run deep within the soul. For thousands of years, people have come to Montana to visit Yellowstone and experience it firsthand.
The Grand Canyon is one of the most talked about features of Yellowstone. The canyon can be seen from the trails as well as the overlook area in the park. Ongoing volcanic activity can be appreciated through viewing the geysers and mud pots in the area.
Activities are many at this one location. They include taking the time to hike, bicycling the area, boating, and driving the Grand Loop. Fishing is allowed in specific areas of Yellowstone National Park. Camping in the park is also very popular and plenty of areas are available through the year.
Weather changes in the range and visitors should be prepared for differing temperatures during the visit to the area. Although access to the park can be nearly year round, summer time and autumn are the best times with daytime temperatures averaging from sixty to seventy degrees.
Montana holds one of the most spectacular places to visit at Yellowstone National Park. Planning a trip to the area will leave no one disappointed who enjoys scenic views and the great outdoors!
Photo Information: This photo is provided by and given credit to Bruce Tuten – on Flickr.com with permission via Creative Commons Licensing.
Comments