Feb
21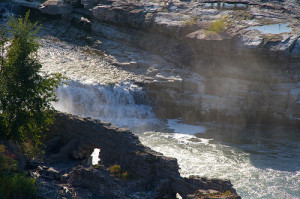 Great Falls in Montana is a wonderful place to visit for recreational activities as well as cultural experiences. The community holds amenities for the whole family and there are plenty of things to see and do.
Individuals can walk the steps which Lewis & Clark walked. They can also reflect on the history of the Blackfeet Indians while taking in the surrounding beauty of the area. Great Falls also holds over fifty different park locations and at least forty miles of scenic trails.
During the months of summer, live music plays at the Gibson Park which also provides a walking path and a play area for the children. Skate parks are available for visitors as well as plenty of places to walk with outdoor pets.
Great Falls, Montana is also a great place to go hiking, biking, skiing, and snow shoeing. Endless opportunities away each family member, or individual. The Montana area is full of excitement and activity during various times of the year.
Nearby, there are plenty of cultural opportunities which include the Paris Gibson Museum of Art. Interested parties can also visit the Children's Museum as well as the Lewis & Clark Interpretive Center while visiting Great Falls.
The beauty of the area is grand and a sight to take in with all five senses. Great Falls is a place you will not want to miss during your vacation time. There are plenty of things to do and see here in Montana!
Photo Information: This photo is provided by and given credit to ahisgett – on Flickr.com with permission via Creative Commons Licensing.
Comments