Jul
15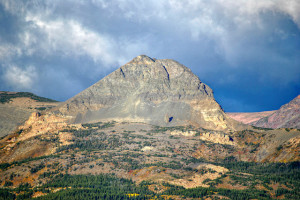 During visits to the Glacier National Park, one can take in all the beauty within the area. One such view includes Squaw Mountain as seen by Loco Steve during his stay at one of the parks hotels. Squaw Mountain is also known as Old Squaw.
The east glacier in Montana is amazing and mind boggling to those new to visiting Glacier National Park. Research places this mountain just south of the Echo Mountain Skiing Area. The summit of the mountain is a prominent ridge which runs from SE to NW for approximately one half mile.
There are also separate summits seen near Squaw Mountain giving the appearance of a tower. A viewing area is available for those who dare to climb the stairs to the top of the towering rocks. The advantage of taking the challenging climb is the ability to see a panoramic view to the north, south, east, and west.
For visitors who desire an easier way up Squaw Mountain, a gravel service road is an available option for tourists. Camping is allowed near the Squaw Mountain area. Places to hike are prevalent in developed areas. Lakes and waters are near within a few hundred feet as well.
Photo Information: This photo is provided by and given credit to Loco Steve – on Flickr.com with permission via Creative Commons Licensing.
Comments