Feb
13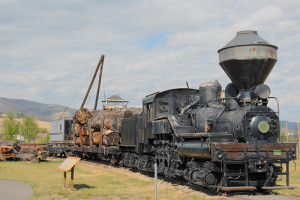 While planning your vacation in Montana during the warmer months, take some time to consider visiting The Historical Museum which is located at Fort Missoula. The museum offers a variety of exhibits and events to the community.
Spring field trip registrations for the Museum have already begun. Guided tours are offered and groups can also participate in self-guided tours of the museum. Tours with a guide can be scheduled by contacting Kristjana at 406-728-3476.
The Historical Museum includes information regarding the Alien Detention Center, Black Bicycle Corps, and Fort Missoula history. Visitors coming to Fort Missoula in Montana can also view the rare Shay railroad engine along with flat cars for logging, slide jammers, wagons, various logging equipment, and even a running sawmill.
Entry into the grounds is free for all who visit. To visit inside the museum, students are $1, seniors are $2, and adults are $3. If you have a large family, the maximum cost for entry is $10. Children under the age of six are free. Montana has many options for families on vacation. Missoula is a very popular destination with a host of options for entertainment which includes visiting The Historical Museum.
Photo Information: This photo is provided by and given credit to Forest Service – Northern Region – on Flickr.com with permission via Creative Commons Licensing.
Comments