Oct
14
Montana towns are struggling to keep up with the oil boom explosion across the state lines near North Dakota. Towns are in need of new water tanks and seek the improvement of sewage treatment facilities, gutters, and curbs. The cost of such project nears $15 million dollars.
One small town only holds eleven hundred residents bringing in an annual city income of only two and half million dollars. Although, the town has so much traffic running through it to take care of the oil drilling crews and trucks. The Bakken oil location is bringing in more than the small towns can take care of.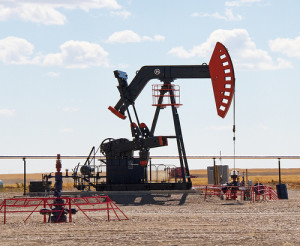 Montana municipals are not gaining enough from tax money from the oil boom explosion. Neighboring states are receiving increasingly more compensation than Montana which in turn is hurting the economy.
The increase in population is a good thing when the money is available for the upgrades needed within the Montana cities. Schools need to double their capacity. New housing is waiting to be developed and other issues are on the rise.
Earlier this year, a bill was created to help Montana with needed funds. The bill was vetoed by Governor Bullock and now it could be a few more years before any relief is in site for these small Montana towns.
Many businesses and communities are suffering through this time. Changes are needed and they are needed soon to help with this influx of more people seeking living quarters, more daily services looked-for, and more children to take care of in these small Montana towns.
Photo Information: This photo is provided by and given credit to ahisgett – on Flickr.com with permission via Creative Commons Licensing.
Comments