Jun
29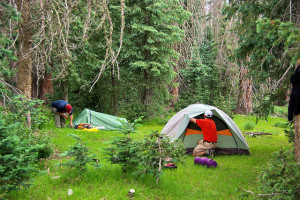 Montana State is a great place to go camping with the family, or individually. There are a variety of state parks within the state which offer great options for getting away. The outdoors allows for families to take the time to bond with nature and gain new experiences.
At least twenty state parks in Montana offer campsites which can be reserved. The state holds approximately fifty-four state parks in total. Camping sites can be booked in advance before visiting the area. Most reservations are available starting toward the end of May through September.
Families and individuals interesting in making advanced reservations will find most MT camp sites will allow bookings to be made up to nine months ahead of time. Reservations for many of the state park campsites will also allow a short time to reserve up to two days in advance.
Internet booking is provided through the Montana State Park website. Reservations can also be made by phone (855-922-6768). The reservation center is open seven days a week to receive your calls. For more information, please contact Montana State Parks.
Montana offers many camping options including allowing reservations as well as walk up camping options. MT has a lot to offer the family in addition to camping. Hiking is a great stress reliever and site seeing is available along with other family activities. MT is a wonderful place to spend time with those special loved ones!
Photo Information: This photo is provided by and given credit to Alan English – on Flickr.com with permission via Creative Commons Licensing.
Comments