Dec
20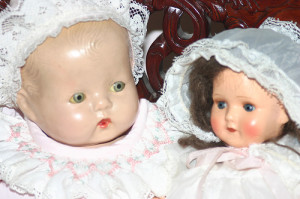 Do you enjoy seeing dolls of the past? The Legacy Doll Museum is a unique place to see dolls and accessories that have been preserved from the past. The museum has a large collection of dolls from the 1800s and different periods of time. There are over 600 dolls and over 4000 doll accessories on display.
The Montana museum is located in Billings at the corner of Division and Grand. The museum is currently open from 12:30 pm to 4:30 pm on Fridays and Saturdays. The facility is wheel chair accessible and group bookings are also welcomed.
Admission to the Legacy Doll Museum is $5 for adults and $4 for seniors (age 60 and over). Children who are under the age of 12 are $3 and children under three are free. Individual memberships are also available which provides entry into the museum for one year, special events, discounts, one verbal doll appraisal, and a quarterly newsletter.
Montana has many museums which are excellent for learning about history, seeing things of the past, and enjoying family time. Many tourists love to come to see all the Montana has to offer!
Photo Information: This photo is provided by and given credit to Sherry's Rose Cottage – on Flickr.com with permission via Creative Commons Licensing.
Comments