Jan
22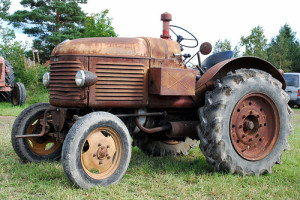 The Huntley Project Museum is another Montana attraction for visitors and it is located in Huntley, Montana. The museum offers an old town site which includes eighteen buildings from the early era of the 1900s.
The museum also has the largest collection of equipment that was for horse drawn use. This includes equipment used for sugar beets, grains, hays, as well as corn. The Huntley Project Museum also offers visitors over seven thousand square feet of Montana history.
This Montana museum is open to the public on Tuesdays through Saturdays from 10 am to 4 pm. They are located at 770 Railroad Highway. The Montana attraction also offers events through the year including the Endless Summer Car Show, Haunted House, and other events.
Tourists of the museum will learn a great deal about the agricultural life that has taken place in the area. Information and educational content is also geared toward the learning of children.
Montana offers a great selection in museums for the family. The state is full of different historical opportunities which we are listing on site here at Big Sky Blog. If you would like to read about other museums within the state of Montana, please read through our onsite archives.
Photo Information: This photo is provided by and given credit to Dave_S – on Flickr.com with permission via Creative Commons Licensing.
Comments