Jan
10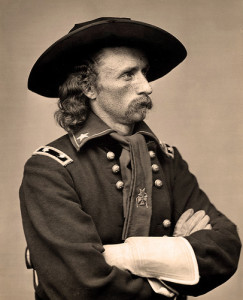 A very popular museum to visit in Montana is the Custer Battlefield Museum. It is located in Garryowen, Montana at the Town Hall. Individuals who are interested in seeing where the Battle of Little Big Horn began must add this tourist location as a site to see!
Visitors to the Montana area will learn about and experience history of the times. They will see different exhibits including the battle, famous photographers of the time, the American West, Indian artifacts, and cavalry artifacts. There is something to see for all ages.
During the winter, spring, and fall, the Custer Battlefield Museum is open from 9 am to 5 pm. Then, from Memorial Day through Labor Day the museum is open from 8 am to 7 pm. Admission for adults is $7.50 and children 12 – under are free. Also, AAA Members gain a one dollar discount on admission.
Families and individuals are welcome to visit the museum during opening hours. Guided tours are also available by calling 406-638-1876.
Taking the time to learn about Montana history is a wonderful way to spend time with the family. For those interested in history, it is also a memorable way to absorb valuable information of the past.
For more information about other Montana museums, be sure to take a look at the Big Sky Blog RSS feed provided for your convenience. Other Montana area information is available as well.
Photo Information: This photo is provided by and given credit to Chuck_893 – on Flickr.com with permission via Creative Commons Licensing.
Comments