Mar
4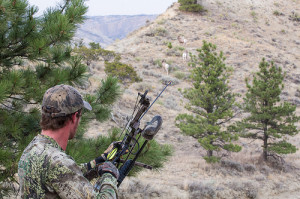 Montana is home to the Great Rockies Sports Show which brings some of the largest crowds to the outdoors show. The show brings a huge number of exhibitors which provides information concerning fishing, boating, camping, hunting, sportsmanship, and enjoying the great outdoors.
The Great Rockies Sports Show will be held on March 22nd and March 23rd at the Adams Center. The center is located on the campus of The University of Montana which is located in Missoula. The times of opening for this weekend event is as follows: Saturday from 10 am to 6 pm, Sunday from 10 am to 4 pm.
During March 28th through March 30th, the show will be located at the Brick Breedan Fieldhouse on the campus of the Montana State University. During this weekend, the times of the event are as follows: Friday from 1 pm to 8 pm, Saturday from 10 am to 6 pm, Sunday from 10 am to 4 pm.
Exhibitors for the Great Rockies Sports Show come from around the world to provide the latest information, provide special features, and more. Some of the exhibitors are from Alaska, Canada, Africa, and the surrounding Montana states.
Montana based activities will include exclusive films, fly tying demonstrations, horse packing information, seminars on outdoor cooking, activities for children, and many others. The entire family is welcome to attend and will find things they enjoy learning as well as doing!
Photo Information: This photo is provided by and given credit to mypubliclands – on Flickr.com with permission via Creative Commons Licensing.
Comments