Mar
7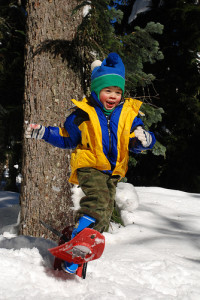 Glacier National Park in Montana offers winter snowshoe walks from January through March every weekend. The walks take place from 10:30 am to 2 pm during Winter Trail Days. Snowshoe walking offers visitors the opportunity to enjoy the great outdoors during the snowy time of the year.
Snowshoe walking is a wonder outdoor activity for individuals and the family. Excursions are two hours long and ranger-led which provides a safe yet fun activity for visitors. Visitors are encouraged to bring their own snowshoes, or there are rentals available.
Visitors attending the Glacier National Park snowshoe walks are encouraged to dress warmly, bring winter boots, have snacks available along with water. The walks begin at the Apgar Visitor Center and also conclude at the same location.
Groups are invited to attend with no limits on the size. This Montana event does not require reservations and is available for individuals of all ages, although it is not recommended for children under the age of six years old.
If your family has never taking a snowshoe walking adventure, then it will be an experience of a lifetime. Visitors will see the beauty of Glacier National Park in Montana and enjoy the outdoors atmosphere!
Photo Information: This photo is provided by and given credit to riversandcreeks – on Flickr.com with permission via Creative Commons Licensing.
Comments