Oct
24
In a recent interview former Governor, Brian Schweitzer, gave hints that he was considering running in the 2016 White House Bid. Even if Hillary Clinton runs, he is seriously considering the race.
Schweitzer has served two terms as Governor and is admired in Montana, Iowa, and New Hampshire with high regard. He also feels it is time for America to have a female president, although he is still considering running for presidency.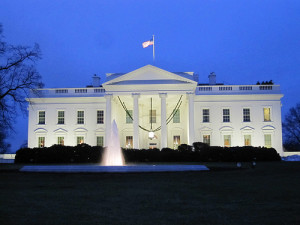 Clinton has held high ratings within the opinion polls recently. She is unsure whether she will run for the upcoming elections at this time. Brian is part of the Democratic Party as well as Clinton. Change is needed and both are considering what they could bring to national leadership within the White House race.
What do you think about former Montana's governor running? Would you vote for Clinton if she ran for the race? Do you know of others who would be a great leader for our nation? Please leave your comments and suggestions!
Photo Information: This photo is provided by and given credit to Tom Lohdan – on Flickr.com with permission via Creative Commons Licensing.
Comments