Sep
27
Existing Montana wildlife is a sight to see across the state. Amphibians, birds, fish, invertebrates, mammals, and reptiles exist in variety in their Montana home. Some are easily seen while others are hidden treasure to the human eye.
Amphibians exist in Montana in approximately fifteen species categories. A few of them include the Chorus Frog, Lungless Salamanders, Newts, Tailed Frogs, and True Frogs. By visiting Montana, individuals may also ponder upon Mole Salamanders, Spadefoots, and more.
Birds in Montana also come in a variety of breeding populations within the area. Montana is home to over 250 different birds which consistently reside within the state. Then, there are over 170 other types of birds which migrate to and from Montana during a variety of seasons.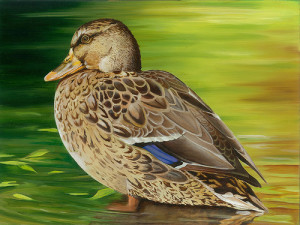 The number of different types of Montana fish in the state is over 85 species. Montana is a great place for these different fish to breed and increase in populations.  Some of the fish in Montana include Minnows, Killfish, Gars, Drums, Catfish, Paddlefish, Sturgeons, Pikes, and more.
There are many invertebrates which make their home in Montana including more than 180 different mollusks and approximately 30 different crustaceans. Other invertebrates seen in Montana include fairy shrimp, spiders, and segmented worms.
Seeing many mammals across the state of Montana adds to the beauty of its home of nature. When visiting the area, individuals will see bears, bats, nutrias, deer, bison, sheep, beavers, weasels, foxes, and much more. Over 110 different mammals exist within the state of Montana.
Approximately seventeen different reptiles' species are native to the state of Montana. This has been confirmed through the states wildlife agencies. A few of these reptiles include skinks, boas, softshell turtles, vipers, and alligator lizards.
Whether you live in the area, or plan to visit the state of Montana, learning more about what the state has to offer is a great way to be educated and absorb info about existing wildlife as well as fish present. Montana offers a great variety!
Photo Information: This photo is provided by and given credit to U.S. Fish & Wildlife Service – Northeast Region on Flickr.com with permission via Creative Commons Licensing.
Comments