Jun
22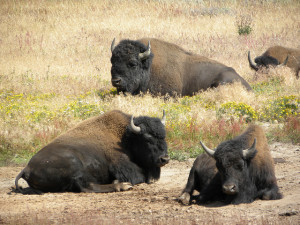 Yellowstone National Park is known at the Wonderland. The Montana National Park holds the majority of the geysers in the world. They are carefully preserved and are the main reason the park was established in the 1800s.
Yellowstone is actually the first national park to be created and is home to many wildlife animals including bears, bison, wolves, elk, and more. The natural habitat is a wonderful place to see throughout the warmer months of the year. The ecosystem of the park is nearly intact in natural form.
A portion of the national park resides in Wyoming as well as Idaho, but also stretches into Montana. The park is home to Old Faithful Geyser, which is a popular feature for many visitors to see. Yellowstone stretches over 3400 square miles. There are also lakes, rivers, canyons, and plenty of mountain ranges.
Hundreds of mammals, fish, birds, and reptiles exist in this Montana location. Some of them are even considered endangered, or on the threatened list. The area is also full of foliage, plants, grasslands, and forests.
Planning a trip to Montana to Yellowstone National Park is a great choice for individuals as well as family members. Groups of various organizations or like interests also take time to see the national park. Montana is home to some of the most popular attractions in the world!
Photo Information: This photo is provided by and given credit to lubright– on Flickr.com with permission via Creative Commons Licensing.
Comments