Mar
2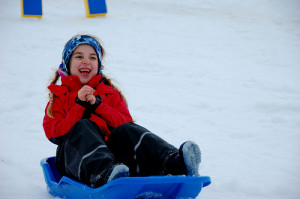 Children of all ages enjoy snow activities at West Yellowstone MT. Children can enjoy outdoor games, participate in snow ball rolling, go snow tubing, play snow golf, and have fun with the family. Yellowstone MT offers plenty of time for the whole family to bond and enjoy the winter season.
Searching the snow for animal tracks during the season is another fun filled adventure with teachable moments. One of the best places to search is Yellowstone MT. Birds and wildlife leave foot prints behind and children will learn through identification.
Another favorite snow activity in MT is the joy of sledding. No other experience can compare to the feeling each member experiences. Sledding hills are plenty in the West Yellowstone MT area. It is best to also wear bicycle helmets to ensure everyone's safety. Participants are encouraged to also wear multiple layers of clothing during sledding activities.
Enjoying the great outdoors during the winter season is a wonderful time for the family and children. Children love this time of the year and many will visit West Yellowstone MT for the greatest opportunities.
Photo Information: This photo is provided by and given credit to AnneCN – on Flickr.com with permission via Creative Commons Licensing.
Comments