Mar
21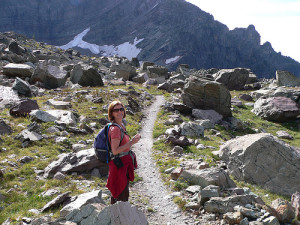 The Sperry Glacier Trailhead in Montana is another wonderful place to see. The area provides a unique look at the Montana area near Lake McDonald. Visitors will begin their view of the trail at the Lake McDonald Lodge. The round trip through the trail is approximately thirteen miles. The trail ends at the Sperry Chalet.
The Chalet is located on the west side of Montana's Glacier National Park. The ledge overlooks the lake and visitors will see the cascading waterfalls within the alpine nooks. The view is relaxing and enjoyable for those who are willing to get away and take a trip through the Sperry Glacier Trail.
The trail is open to hikers as well as those who desire to ride horseback. Unfortunately, it is not open to those who desire to ride bicycles or go be vehicle. However, if you enjoy the great outdoors and don't mind walking or hiking, this is one place you do not want to miss in Montana.
Hikers are encouraged to begin earlier in the mornings to enjoy the fresh cooler air. Individuals can also take the time to rest on the trail and drink fluids. Individuals are also encouraged to bring their cameras to take photos of the area, especially at the Crystal Ford Bridge which is located about one third of the way from the starting point.
Photo Information: This photo is provided by and given credit to Lee Edwin Coursey – on Flickr.com with permission via Creative Commons Licensing.
Comments