Aug
20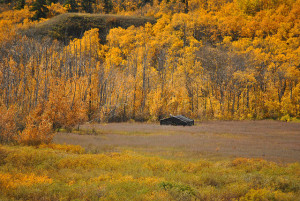 Montana is a great place to visit year round, but during the Fall season it is a beautiful time to experience the area. Although the hues of green disappear, the colors of Fall begin to shine through. Golden colors appear on tree including the cottonwoods, aspens, and tamaracks.
The number of visitors to the area also decreases making the time of year a more quiet and serene time to experience it. Pricing for various activities as well as lodging expenses also decrease allowing a family to get more out of their travel budget.
Down home hospitality does not change in Montana with the changes of seasons. The people are friendly and down to earth year round. Visiting Montana in the Fall time is a nice family get away and there is no rush to enjoy all the area has to offer.
Glacier National Park is open every month of the year and it is the perfect time to walk the trails, do fall camping, enjoy the stunning scenery, and to enjoy time with the family.  Missoula is also a nice fall time destination via Glacier Country. Access to the area is easy and many individuals also enjoy fall biking excursions.
Have you visited Montana in the Fall season? What was your most favorite thing to do during the cooler, colorful time of year? Please leave your comments here on the Big Sky Blog!
Photo Information: This photo is provided by and given credit to Loco Steve – on Flickr.com with permission via Creative Commons Licensing.
Comments