Mar
26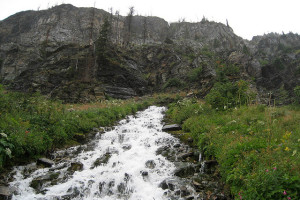 Highland Trail, located near Eureka MT, offers spectacular views to hikers and visitors. The hiking trail is approximately five miles in length with a gain in elevation of close to 800 feet. The duration of the trail encompasses around three hours of hiking one way for the intermediate hiker.
Families enjoy the view this out and back trail type provides. There are areas on the hiking trail which is more crowded, but those who desire to continue on the trail to the more secluded areas will find many rewards in the views.
Hiking in Montana are great for day hikes, or even to spend a few days in the heart of natural surroundings. The back country of the area is great to visit, especially during July through September.  With this particular Montana hiking trail, dogs are also allowed with the visitors.
Highland Trail in Montana is just one of hundreds of locations for individuals and families to take time to relax and enjoy the landscape as well as wildlife. If you would like to visit some wonderful hiking locations in Montana this year, this is one trail to consider.
For more information about other MT trails and attractions, please take a moment to bookmark The Big Sky Blog. We will be routinely adding new information to help you plan your next visit to the beautiful Montana state.
Photo Information: This photo is provided by and given credit to brianandjaclyn – on Flickr.com with permission via Creative Commons Licensing.
Comments