Jan
17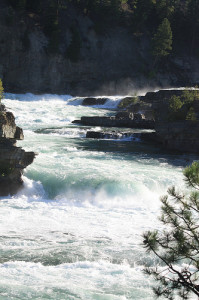 Vacationing in Montana can occur at many different times of the year. There are different factors that may play into the time visitors come to the state. The weather is one of these factors.
During the winter months, many people like to come to the state of Montana to do winter sports. They are more likely to visit different museums in the area so they can enjoy the indoor exhibits during the colder months.
Winter sports in Montana can include skiing different places, using snow mobiles, taking guided tours, and much more. Local resorts are in full swing during the colder times of the year. Winter time is also a wonderful time to see the snowcapped mountains in all their beauty.
During the summer months, many visitors will enjoy going to the Montana State Parks to enjoy hiking, fishing, and the great outdoors. During this time of the year, Montana sees a record number of visitors.
Warmer weather brings new opportunities to tourists and visitors. They can easily view different Montana monuments, wildlife, flowers, creeks, springs, and more sightseeing pleasures.
Vacationing in Montana brings different opportunities during different seasons of the year. Montana has a lot to offer to individuals as well as families. This is also the time of year, many will start planning their trips to the area.
Photo Information: This photo is provided by and given credit to N Vision Photos – on Flickr.com with permission via Creative Commons Licensing.
Comments