May
19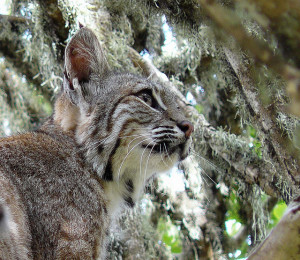 Montana vacations have much to offer those living in the surrounding area as well as those who come traveling afar to the state. One of the benefits of coming and camping in Montana is to have the ability to become one with the wildlife which exists in the area.
Bobcats exist in different areas of Montana which are common to tourists camping, or lodging near the wild natural mountains and areas. The animals can be seen year round throughout the whole state of MT. This species has taken permanent resident within MT as well as other states.
Although MT Bobcats can be viewed year round, it is more like for visitors to see them during the months of December, January, February, and March. The species is known to live in areas of "patchy" countries including grass lands, and shrub lands. Visitors are more likely to see bobcats within the elevation levels of 3000 to 3500 feet, although they are seen in different elevations.
Interestingly, the bobcats have their own den sites in Western Montana. They may be seen by those in the area near hollow logs, mind shaft locations, and between existing boulders. The creatures can be active at any hour of the day, but mainly are nocturnal.
If you enjoy seeing and learning about the wildlife of Montana, be on the look for wild bobcats during your next MT camping trip. They are beautiful to see and bring a new sense of natural accomplishment when spending time in the great outdoors.
Photo Information: This photo is provided by and given credit to Joyce cory – on Flickr.com with permission via Creative Commons Licensing.
Comments