Jun
5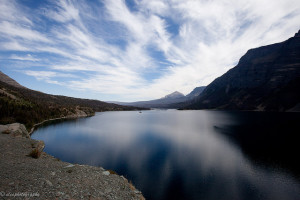 Glacier National Park has much to behold including the eastern gateway. St. Mary Lake is surrounded by vast prairies, many mountains, and beautiful forest lands. The area is diverse and the open meadow areas are a photographer's dream.
The splendor of the area in Montana provides an excellent area of living for the animals and wildlife. Plants are rich and the St. Mary Lake area spans nearly ten miles within the eastern gate. For visitors who drive alongside the lake in MT, they are sure to enjoy one of the most incredible views.
Visitors who come to the Montana Park can also view the Red Eagle Mountain and have access to two different campgrounds nearby. Rising Sun camp and St. Mary camp are available along with several visitor centers in the area.
Glacier National Park offers a variety of activities within the premises as well as nearby. Day hikes are a great way to bond with the outdoors and enjoy seeing the area. Guided tours are available as well as personal led hikes.  Scenic boat tours are also a wonderful option for many.
Montana is a great place to be during the warmer months. Glacier National Park is only one option among many; the national park is definitely one place you will want to plan to see!
Photo Information: This photo is provided by and given credit to Esther Lee – on Flickr.com with permission via Creative Commons Licensing.
Comments