Aug
14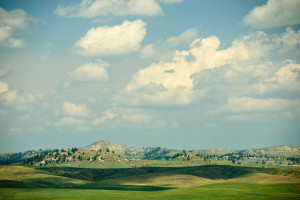 Montana is full of exquisite beauty all around including outstanding mountain ranges and many prairie lands. Within the state are stunning forests and clear running streams of water. The wildlife in MT is abundant and a naturalists dream.
Montana moved into statehood in the 1800s and the area held many Indian tribes. In the early days as well as current times, there is plenty of room to roam around and enjoy the land. When tourists and visitors come to Montana, they are in awe of the scenes they experience.
In the eastern portion of the state, a large number of rolling hills are present. Grasslands are dominant and farms are located nearby. Cattle ranches are common in this area of Montana which is a way of life to the folks living there.
In the western portion of MT, many see the exquisite beauty of the surrounding mountains. The scene changes from season to season. The mountains are capped with heavy snow during the colder months of the year. Montana state parks are an attraction to so many due to all the area has to offer.
Montana holds historical as well as cultural values. The cities speak of past and present through current townships as well as historical museums as well as memorable attractions. Individuals who enjoy learning of the past and present thoroughly enjoy their time.
Great outdoorsmen and women can also enjoy many natural features while visiting MT including photography of wildlife, hunting excursions, fishing trips, hiking, and much more. Camping is a very popular occurrence through Montana as well as skiing, snowboarding, and recreations.
Montana is full of beauty and many opportunities for those who come to visit the area. Residents who live in MT fully enjoy all the state has to offer.
Have you visited Montana recently? What area did you visit and how did you like it? What do you recommend to those interested in visiting the state? Please leave your comments here on the Big Sky Blog!
Photo Information: This photo is provided by and given credit to Loren Kerns – on Flickr.com with permission via Creative Commons Licensing.
Comments