Jun
10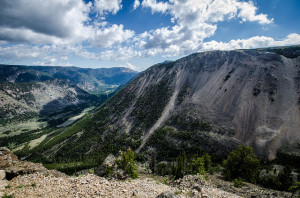 The All American Road in Montana is seen through the Beartooth Pass. The area is called the most beautiful place within American itself. The pass is usually open from the middle of May through the middle of October. The other times of year the area is closed due to heavy amounts of snowfall.
The Beartooth Highway stretches through from the west side of Montana. Travelers see the All American Road between Red Lodge and Cooke City, MT. The road holds a series of steep zig zag sections as well as switchbacks. While exploring the Beartooth Pass, tourists will see numerous lakes, many mountains, and beautiful scenery.
Tourists traveling by vehicle should be aware of strong winds and the potential for thunderstorms during their travel time. Plenty of time should be allowed during travel through the area depending on highway conditions for traveling.
This Montana Scenic Byway is a must to see while visiting the area. The surrounding scenery is also great for those who enjoy documenting their travels, via photography. Many visit the amazing area and enjoy the details they see with memories made for a lifetime.
Photo Information: This photo is provided by and given credit to m01229 – on Flickr.com with permission via Creative Commons Licensing.
Comments