Nov
5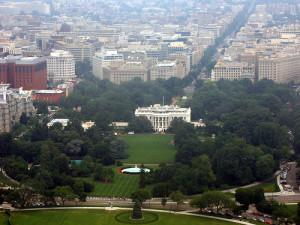 Steve Daines plans to run for the Montana Senate Seat which has been expected. This has been confirmed by the executive director of National Republican Senatorial Committee this week.
Democrats have held the seat for approximately 100 years, but Daines and his supporters are embracing the challenge. Steve Daines is relatively a new face in politics, but holds favor among many. He won his first office in 2012 with the retirement of Denny Rehberg.
Many say Daines is strong and is increasing his staff to handle the race. Everything is on the table for the race in the Senate. Both parties are dueling earnestly over a small number of states which includes Montana.
Do you feel Steve Daines will be a strong voice for Montana? Will you stand behind him for your state or do you have another candidate in mind for the race? We would love to hear your thoughts and comments regarding the race! Please leave your remarks below!
Photo Information: This photo is provided by and given credit to HarshLight – on Flickr.com with permission via Creative Commons Licensing.
Comments