Feb
7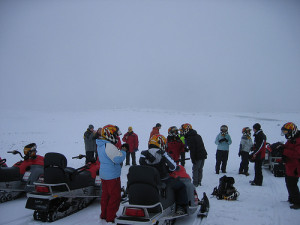 Snowmobiling in Montana is fun and exciting experience and the state offers dozens of trail options for riders. Snow during the winter time is a plus for those who enjoy the sport. Winter rides are available in around two dozen locations which are considered prime for tourists.
The state of Montana has some of the longest trails which provide access to a huge number of miles for snowmobiling. There are locations with groomed trails as well as ungroomed trails for the more adventurous folk.
Some of the prime locations available in Montana include Cut Bank, Lolo Pass, Seeley Lake, Flathead Valley, Mission Mountains, and Georgetown Lake. Other options include Lincoln, Wise River, Kootenai Country, Garnet, Virginia City, and Helena.
Snowmobilists will experience the winter time view among the steep pines as well as wide open trail areas. Families can enjoy time together in the great outdoors with a winter time view. Newly married couples can also spend time lodging in snowmobiling lodges and enjoy their special time together indoors and out.
Are you into the back country experience? Then, there is a place for you and your snow mobile! Do you prefer the wide open area? There are thousands of miles to fit your preferences as well! Come and enjoy Montana and experience the snowmobiling extravaganza during the winter time!
Photo Information: This photo is provided by and given credit to Victoria Reay – on Flickr.com with permission via Creative Commons Licensing.
Comments