Dec
4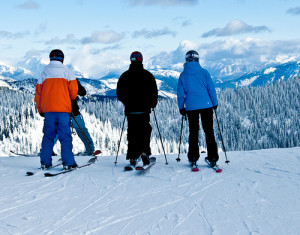 Many visitors love to come to Montana to ski and gain a variety of benefits. Benefits of skiing in Montana allow individuals to enjoy the beauty of the area while gaining health benefits.
The health benefits of skiing include burning calories, increasing endurance, and enjoying the great outdoors. Montana skiers gain more strength in their muscles while increasing oxygen in the body. In turn, they become energized and many enjoy the sport.
Montana offers a variety of skiing options within the state. A variety of resorts are available for those visiting including: Discovery Basin Ski area, Lone Mountain Ranch, Moonlight Basin Resort, and Bear Paw Ski Bowl.
Within the state, skiers have access to over 14,000 acres of terrain with nearly 550 ski runs. Sixteen ski areas are developed for the best skiing experience possible. Larger ski areas are available as well as smaller one.
Individuals and families alike will find a ski area that will fit their needs. Casual skiers and more experienced skiers will love what Montana has to offer. It is the perfect place to visit for winter vacation! If you have not visited Montana in the winter time, you are missing out on some great views and wonderful times of recreation!
Photo Information: This photo is provided by and given credit to Slipshod Photog – on Flickr.com with permission via Creative Commons Licensing.
Comments