Feb
27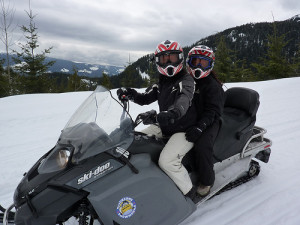 The Rendezvous Cross-Country Ski Race attracts some of the top racers. The event takes place in Montana at Yellowstone. The premier skiing cross country event will bring in more than six hundred skiers to the area. Skiers will use both methods of skiing including classic and skate through courses ranging from 5k to 50k.
The event is also known for its festivities and pleasant atmosphere drawing a large crowd to the Montana region. Prizes are given to winners in both gender categories as well as by age levels.
Visiting Yellowstone during the winter season brings a unique experience to visitors. Skiers will enjoy the snow sporting competition and visitors will enjoy the festivities which go along with this popular Montana event.
During the event at Yellowstone, visitors can also enjoy a ride through the trails by snow coach as well as snow mobiles. Tours are available for those interested in the spectacular winter view.
Photo Information: This photo is provided by and given credit to kcxd – on Flickr.com with permission via Creative Commons Licensing.
Comments