Dec
14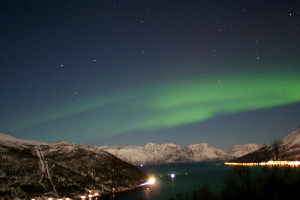 During the winter time, the northern lights illuminate in Montana. There are many locations in the state of Montana that you can look twenty miles and not see one city light. Seeing the aurora borealis is a spectacular event during the snowy season.
Depending on location, the experience will allow viewers to gaze upon the dancing lights. When viewing from higher latitudes, individuals can see the collision of energy within the atmosphere. It is thought that people can also hear the crackling and clapping during the dance.
Traveling to Montana allows individuals and families to enjoy a host of attractions including this one. People come from all over to enjoy the Montana Mountains during the colder, quieter months of the year.
If you have not been to Montana in the winter months, consider planning a vacation and enjoy a whole new view of the area. With the snowy season comes a change in the view of the area. Many enjoy the winter lodging, skiing, snowboarding, seeing the mountains, and much more during this time of year!
Photo Information: This photo is provided by and given credit to michael pollak – on Flickr.com with permission via Creative Commons Licensing.
Comments