Dec
12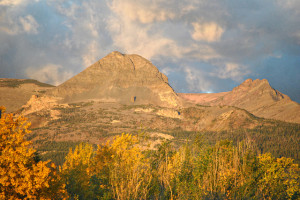 Located in the northern Bitterroot Range within the Coeur d'Alene, Ninemile Ranger District and Lolo National Forest, Squaw Mountain is renowned as a bearer of history in Montana. The peak at the western part of Missoula County separates it from Sanders' County. The peak stands at an elevation of 2437 meters with a symmetrical pyramid shape. Not a single peak in the region is nearly as tall as Squaw Peak and its pinnacle can be view from a distance of 25 kilometers.
The mountain witnessed a change of name from Squaw Peak, which was historically coined by the native Indians, to Ch-paa-qn Peak recently. The reason behind this change in name is the new law on elimination of the word 'squaw' from names of places for its debated meaning. 'Ch-paa-qn' comes from Salish meaning 'shining peak.' However, local inhabitants are familiar with the name Squaw and one might not recognize it if you utter the newer name.
Squaw Peak has enormous popularity among the local hikers as it is easy to reach. Skiers also love the peak for the favorable numerous bowls, glades, and chutes. From the pinnacle, one can experience picturesque views of the Bitterroot Mountains, Flathead Indian Reservation, Couer d' Alene, Mission Mountains, and even the Montana-Idaho divide.
There are a number of resorts as well as restaurants in the nearby locality offering quality dwellings and food facilities to the companies. A quantity of organizations can deliver obligatory materials for hiking and skiing. What are you waiting for? Pack your bag and set for a voyage to Squaw Peak of Montana!
Photo Information: This photo is provided by and given credit to Loco Steve – on Flickr.com with permission via Creative Commons Licensing.
Comments