Oct
28
Montana State holds a rich history in mining. The state is known for its silver and gold as well as zinc plus coal production. Mining within the state started in the 1800s and the sport quickly spread when a man found gold in Silver Bow Creek. Late in the 1800s, mining underground for quartz also took place.
Across time, depending on the location within Montana State, different methods were used to find different types of metals and gems. Geological location played a heavy role in each area. For example, Butte primarily brought copper harvests while Marysville brought predominately gold harvests.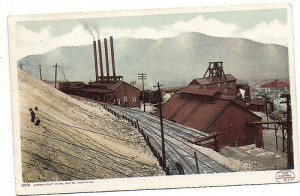 Gold and silver were the first things mined in the state, but soon mill workers and miners found a wealth of copper which brought in more income to the state and its workers. As more electricity was needed to help with the mining facilities, the need for more copper arose.
Mining is still active within the State of Montana according to the Montana Mines and Exploration. A few locations are under development including Golden Dream Mine and Big Nugget Placer. Exploration for some Montana mining companies has slowed due the rise in costs to increase venture capital. Mining is still highly active across the state of Montana in a wide array of forms which brings help to stabilize the state's economy.
Photo Information: This photo is provided by and given credit to jasonwoodhead23 – on Flickr.com with permission via Creative Commons Licensing.
Comments