Feb
1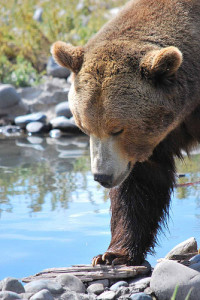 The Boone & Crockett Club is located in Missoula, Montana and this attraction offers a variety of options for tourists including children's activities. This tourist attraction is located near the Higgins Street Bridge at 250 Station Drive. The business is open on Mondays through Fridays from 8 am to 4:30 pm.
The Boone gallery is located in the Old Milwaukee Depot which is historical in Montana. Visitors will learn and see the timeline of wildlife conservation focusing on North America. Individuals will also view the World's Record Diorama for a number of trophy animals.
Boone & Crockett offers a host of educational programs for children and teenagers. Some examples include Project WILD, Project WET, Grizzly Bear ecology, landforms education, geology, and much more. Children will leave with a different view on wildlife with a respect for animals in nature. The center also provides exhibits related to landscaping and healthy habitats.
As Boone & Crochet Club is the oldest wildlife conservation organization in America, it is a wonderful place to visit while vacationing in, or visiting, Montana. This attraction will be loved by children as well as adults who love the great outdoor wildlife and all it has to offer.
Photo Information: This photo is provided by and given credit to cletch – on Flickr.com with permission via Creative Commons Licensing.
Comments