Jun
19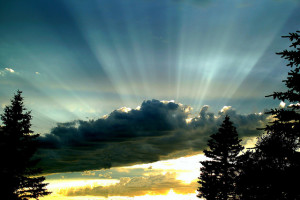 Montana is a great place to visit during different seasons of the year, but during July and August the temperatures average in the 70s and low to mid 80s. This time of the year is great to visit the area and really see the area at its best.
July and August are great to take walking tours in Montana, as well as take time to camp with the family. During this time of the year, MT has clear skies and many breathtaking views to behold. Precipitation during these two months is also typically less than one and half inches.
Summertime in Montana is a great time to experience the cowboy lifestyle, visit attractions, enjoy the great outdoors and do water sports such as fishing. This time of the year it is also an convenient time to take road trips through different parts of the state. One example is driving through Beartooth pass; another option is visiting the national parks.
Are you planning a summer vacation in MT? What are you planning on seeing while you are in the area? Will this be your first trip to the area, or a repeat trip? We would love to hear your plans and suggestions here on the Big Sky Blog!
Photo Information: This photo is provided by and given credit to Isolino Ferreira– on Flickr.com with permission via Creative Commons Licensing.
Comments