Aug
22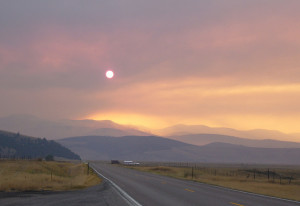 Montana has so much to offer, especially when desiring scenic drives through the area. There are many known routes which bring much to the senses. If you enjoy the dramatic, breathtaking views then consider one or more MT scenic options.
Beartooth Pass is a very popular tourist scenic drive as well as Clyde Park, Gallatin Canyon, and Paradise Valley. Yellowstone National Park also offers a spectacular view with many different options. MT scenic drives can be on the main routes, or side trips are popular as well.
The mountains, lakes, and forest areas are a photographer's dream. Even those who know little about photography desire to capture the view the best they can. Scenic drives can be taken through the different seasons, bringing different experiences to the family ride.
Do you enjoy getting out and taking a nice ride with the family? Then, consider taking a scenic tour of the Montana area with family, or friends! There will be no regrets when it comes to taking in the beauty of the area!
Have you taken the time to enjoy a scenic drive through the Montana Mountains? Which area did you enjoy the most? Do you have a high recommendation for Big Sky Blog readers? Please let us know your thoughts! We would love to hear and share with our readers!
Photo Information: This photo is provided by and given credit to Julia Manzerova – on Flickr.com with permission via Creative Commons Licensing.
Comments