Apr
6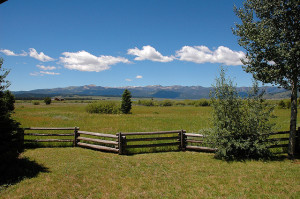 Montana is a great place to get away for daily life. Within the state, there are many ranch experiences which bring a unique time with the family. Guest ranches are common in the area and provide the ability to take time to reconnect with nature itself.
Spending time at Montana's guest ranches provides visitors with the ability to experience cowboy culture and enjoy the warm atmosphere it provides. Many who have experienced this kind of vacation have no regrets to taking time out with family and friends.
Montana ranch experiences provide a spectacular view of the area which brings much to the soul. There is so much one can discover and experience such as horseback riding, hiking, and fly fishing as a guest. The biggest benefit to taking a ranch vacation is seeing the scenery, hearing life in the great outdoors, and spending time with your loved ones.
For those interested in visiting MT, the Montana Dude Rancher's Association provides a host of information regarding choosing the right location to take your vacation ranching. Whether you are looking for a vacation for the family, or want to get away alone, visiting a MT guest ranch is a wonderful option.
Photo Information: This photo is provided by and given credit to Charles (Scott) Barnhill – on Flickr.com with permission via Creative Commons Licensing.
Comments