Jan
3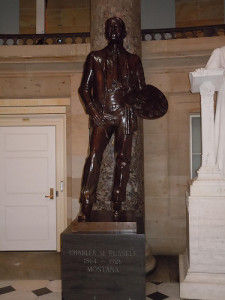 The Yellowstone County Museum is located in Billings, Montana. It was founded in 1953 by a group of individuals along with the support of the Yellowstone Historical Society.
The museum holds over twenty-three thousand artifacts which are displayed in approximately five thousand square feet of space. Artifacts are specific to the local area of Montana as well as the region. Some items are even included from pre-historical times during the Fur Trading Era and the Post Reservation Time. Additional artifacts are included from military collections, wars, and times of conflicts as well as an extensive collection of Indian artifacts.
When visitors come to Yellowstone County Museum, they will enter through the log cabin which also contains the museum gift shop. The cabin was moved to its location in 1954.
Tourists will also see the last steam switch engine used in Billings, Montana. Western artifacts along with the "Range Rider of Yellowstone" are open for viewing as well.
Visitors are welcome to the Yellowstone County Museum. They are open on Tuesdays through Saturdays from 10:30 am to 5:30 pm. For more information on great things to do in Montana, please bookmark Big Sky Blog for weekly updates.
Photo Information: This photo is provided by and given credit to squirrel83 – on Flickr.com with permission via Creative Commons Licensing.
Comments