Dec
26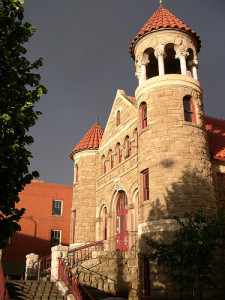 The Western Heritage Center is located in Billings, Montana. Visitors can enjoy learning about the people of Yellowstone River Valley as well as the Northern Plains. The center is an exciting place to visit with the family to learn the deeper meaning of the people.
The center uses a large number of arts and humanities projects as well as great programs for the community to enjoy. There are a number of exhibits which will provide insights into the way these people lived. This museum is accredited by the American Association of Museums and is located in the historical Parmley Billings Memorial Library which was constructed in 1901.
The Montana museum is open on Tuesdays through Saturdays from 10 am to 5 pm. Admission for members are free and adults are $5 each. Students and seniors are $3 while children under 12 are only $1.
Guided tours as well as self-paced tours are available at the Western Heritage Center. Usually, visitors can expect to take about one hour to go through all the exhibits. For group tours, the museum appreciates at least a one week notice for guidance.
The center holds over seventeen thousand different objects of history including photographs, beadwork, artifacts, drawings, and more. Some furniture is also on display as well as clothing, historic guns, western tack, and memorabilia.
This Montana museum is a wonderful place to learn and reflect back on history of the area. Visitors will view many different objects used by the people of the Northern Plains and Yellowstone River Valley.
Photo Information: This photo is provided by and given credit to Kooimanstra – on Flickr.com with permission via Creative Commons Licensing.
Comments