Jan
20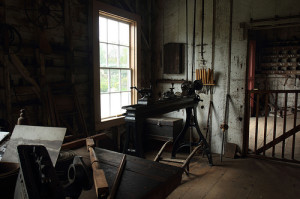 The Frontier Gateway Museum is located in Glendive, Montana. The location houses many different exhibits as well as valuable information from the Montana area. One of the most unique exhibits is the Merrill Street West re-creation.
This unique Montana museum is on the Belle Frontage Road which is just off of Interstate 94. The historical museum is open from Memorial Day through Labor Day is a great place to visit with the family.
The hours of operation during the months of June through August are from 9 am to 5 pm on Mondays through Saturday. On Sundays, the Frontier Gateway Museum is open from 1 pm to 5 pm. The business does close for one hour during lunch time.
During the months of May through September, the Frontier Gateway Museum is open for visitors from 1 pm to 5 pm each day. The cost of admission to this Montana attraction is free.
Visiting the Frontier Gateway Museum is a great way for the family to see some exciting history located in seven different buildings on one acre of land. Along with exhibits, visitors will also see country stores, blacksmith shops, farming machinery, photograph collections, vintage books, and much more!
If you have visited the Frontier Gateway Museum, please let us know your thoughts. We would love to hear more about your most recent visit to the museum. For those interested in contacting the museum, please call 406-377-8168 for more information.
Photo Information: This photo is provided by and given credit to John Loo – on Flickr.com with permission via Creative Commons Licensing.
Comments