Jan
6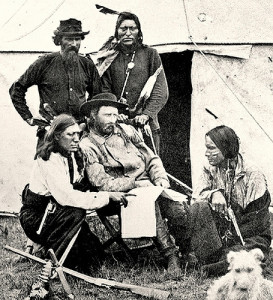 The Carter County Museum in Montana is located in Ekalaka on North Main Street. The museum offers a nice selection of exhibits including the Lambert Room, The Western Room, The Veteran's Room, and the Native American Room. There are also other historical exhibits to view at the Montana museum.
This tourist attraction was founded in 1936 by three people under the direction of the Carter County Geological Society. The museum is honored to be the first one founded within the state of Montana. The non-profit museum exists through general donations from the Montana communities and through a small county tax levy.
Visitors to the Montana area will see beautiful wood structures housing the exhibit areas which were created by area ranchers, local carpenters, and dedicated individuals. The building and its contents are unique and an enjoyable exhibition.
If you are interested in becoming a member of the museum, memberships are available for a very small price of $5 per person for one calendar year. This is a small amount to pay to see such rich history of the Montana area.
General admission to the museum is free. They are open year round on Tuesdays through Sundays and closed on all Mondays as well as legal holidays. Winter hours are held from September through March (9 am to noon, 1 pm to 5 pm on Tuesdays through Friday; Saturdays and Sundays open from 1 pm to 5 pm). Summer hours begin from the first of April through to Labor Day (9 am to 5 pm on Tuesdays through Fridays; Saturdays and Sundays 1 pm to 5 pm).
There are many different museums for visitors to see within the state of Montana. Those who like to come to the state in the cooler months have many historical options available for viewing!
Photo Information: This photo is provided by and given credit to Chuck_893 – on Flickr.com with permission via Creative Commons Licensing.
Comments