Feb
12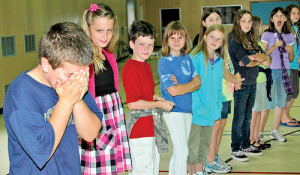 The Missoula Children's Theatre offers a variety of programs to the community. The theatre offers day cams, performing arts classes, and regular performances. The children's theatre is located in Missoula at 200 North Adams Street.
A Spring 2014 Day Camp will be held from March 31st through April 4th. During this event, a classic fairy tale will be presented to the theatre's own musical adaptation. Snow White and the Seven Dwarfs will be the main focus during this fun time for the children.
During the day camp, children have the opportunity to learn about the basics of performing and also be able to perform on given performance days. Children will audition for their parts, be given roles, have time to rehearse, and then give their performance.
Children love the options Missoula Children's Theatre offers and they have fun during their new adventures. If you are interested in more information about this program or others, please call 460-728-1911.
The theatre also offers other programs including Performing Arts Skills Camp, Teen Arts Group, and Next Step Prep programs. Various community theatre viewings are also available to the public. This may include, but not limited to, musical comedy, life stories, and theatrical performances.
Season passes are available to the public as well as other entertainment options. If you live in the area, or like to visit Missoula, then be sure to take some time to see all the Missoula Children's Theatre has to offer!
Photo Information: This photo is provided by and given credit to familymwr – on Flickr.com with permission via Creative Commons Licensing.
Comments