Dec
19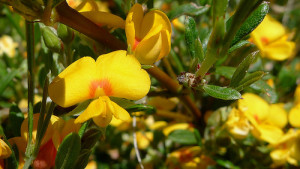 The High Plains Women's Museum is located in Billings Montana. They are a museum which seeks answers in knowing about the diversity of women of the High Plains. Information is provided about the past and present time.
The museum offers inspirational information to visitors regarding how the women lived, what they enjoyed, how they lived, the crafts they did, the foods they ate, and so much more.
The values of the High Plains women are another area of interest to the museum. The museum offers insights into the daily culture and reflection of these human beings. They hold information regarding pow wows, fashion shows, skills pursued, as well as art shows.
If you are interested in studying history of women, including those of the High Plains, then this unique location will offer an enriching experience. It will be eye-opening and full of adventure.
The museum is located at 207 North Broadway in Billings, Montana. For information, the museum can be contacted at 406-861-4602.
Planning vacation in Montana offers so many opportunities. There are a host of different museums to view and learn from. There are outdoor activities to go along with indoor adventures!
Photo Information: This photo is provided by and given credit to John Tann – on Flickr.com with permission via Creative Commons Licensing.
Comments