Oct
30
Approximately eighteen months ago, Montana created its first free health clinic for state workers. The clinic faced much opposition in the beginning of its time, but is seeing much success in its endeavors. The outcome has been near outstanding and the state is already saving money while providing basic health services to government workers.
Many people were skeptical at first about using the services, but the patient base has grown since opening bringing in more people than expected. There are no copays when you visit, no deductibles to be met and the service is provided free of charge. The clinic is located in Helena, Montana and there is very little wait time for those who are using the services. Workers can see the physician, have lab work done, receive flu shots, and more.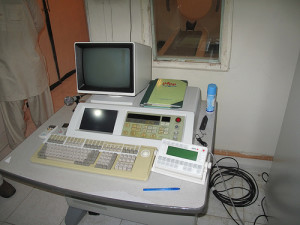 How can a government run clinic cost the state less money? The clinic is run by a private company and funds are used from the state's healthcare funds. The costs of services are not inflated and so far the state has save over one and half million dollars since the clinic has opened.
The best outcome is that some patients are gaining health care that would not have been in the past. Seeing people take better charge of their health is important and it provides the opportunity for more people to stay healthy in the long run.
Photo Information: This photo is provided by and given credit to Todd Huffman – on Flickr.com with permission via Creative Commons Licensing.
Comments