Jul
17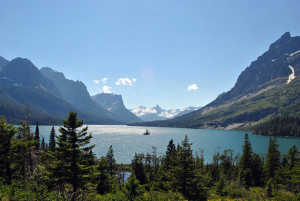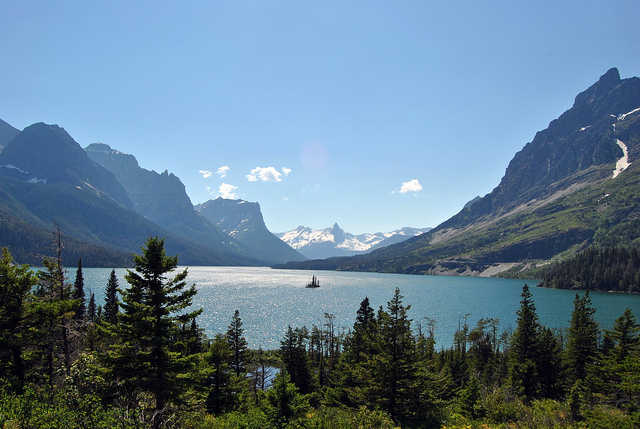 The Wild Goose Island in Glacier National Park is a photographer's dream. The island is one of the most popular places in the area which photographers love to gather and take photographs. Wild Goose is actually located in the middle of St. Mary Lake.
As the seasons change, the view also changes. During winter time, snowcapped mountains abound. During the warmer months, the scene provides more warmth provided by the sun. During the proper season, wildflowers dance in the wind sporting their purples and pinks on the background of deep greenery.  
As seen, there is a small island between the pictured shores. Historically, there were two different tribes which once resided on each side of the lake. Although, there was not any direct conflict between the two tribes, they avoided contact with each other in the earlier years.
Wild Goose is named due to a warrior from one tribe meeting a maiden swimming from the other tribe. The two became betrothed although in the beginning there was resistance from both tribal families. The folklore spoken of this story provides the Great Spirit overseeing them and transforming the lovers into geese mating for their lives being forever together.
This unique Montana attraction is a must add to your list of places to visit in the area whether you are a photographer, or a tourist. The island is exquisite and amazingly awesome!
Have you visited the area and seen Wild Goose Island? Did you love the view you beheld? What season did you travel to the area? Please let us know here on the Big Sky Blog!
Photo Information: This photo is provided by and given credit to Steve Loco – on Flickr.com with permission via Creative Commons Licensing.
Comments