May
27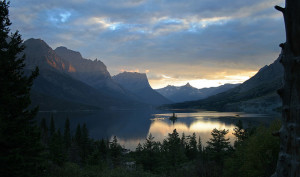 Glacier National Park in Montana holds millions of beautiful acres to explore. The park is open all year round and is especially busy during the warmer months. Many wonderful opportunities exist for those interested in sight seeing, taking photographs, camping, hiking, biking, fishing, and more.
Tourists to the area come to the northwest section of the state near the Rocky Mountains to visit. There are several entrances to the national park including the west entrance. Visitors come into the park by car, motor vehicle, by air, and by train.
The area is vast and definitely cannot be seen in just a day trip. Although, those who even visit for the day are brought into the spectacular view and awesomeness the area holds. Visitors staying in the area for longer periods of time gain more opportunities to enjoy more of what Glacier National Park has to offer.
Planning a trip to the national park in MT brings much excitement and anticipation. There are plenty of things to do and places to go during one's trip. Guided tours are also an option during visits to Glacier National Park. Lodging is available on site as well as in nearby communities.
Photo Information: This photo is provided by and given credit to B D – on Flickr.com with permission via Creative Commons Licensing.
Comments