May
31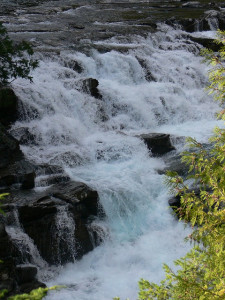 Glacier National Park has much to offer those who visit the park in Montana. The sights and sounds in the outdoors enlightens the full senses. The area is beautiful to behold and tourists will see waterfalls, mountains, birds, wildlife, and vibrant greenery.
The national park in MT is also a great place to enjoy the outdoors. Walking is only one of many options available. There are hundreds of trails to choose from to enjoy the fresh air, see the many wonders of nature, and give the body some physical exercise.
The sounds in the area also bring much to the senses. The sound of the calming waters running nearby can bring much peace to the soul. One can hear the sounds of water life jumping and splashing. Many experience the different sounds of the close wildlife.
The senses of the body are fully engaged while in Glacier National Park. There are places to go away from the crowds, and there are areas in which one can enjoy meeting new people from all over the states.
Montana is a great place to visit especially this time of year. Even in the cooler months, the scenery changes and offers a different view of the area. Do you enjoy visiting or vacationing in MT? We would love to hear about your experiences on Big Sky Blog!
Photo Information: This photo is provided by and given credit to Jessica Merz – on Flickr.com with permission via Creative Commons Licensing.
Comments