Mar
19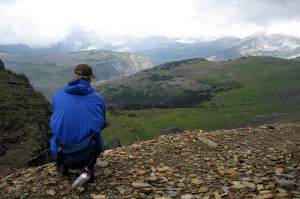 Fifty Mountain in Montana provides opportunities for those interested in backpack hiking. The hiking trail offers a long trek which takes the hiker through the heart of the Glacier National Park. Visitors with moderate hiking skills will enjoy the breath taking views of the mountains and surrounding landscape.
The Fifty Mountains are located near Columbia Falls, MT. The length of the hiking trail is around thirty miles and provides an awesome opportunity for backpack hiking. The trail is considered a point to point type and is best used during the summer and fall for this type of activity.
Hikers from the area say the hiking trail for Fifty Mountains is absolutely amazing and will be memorable for many years to come. The beginning of the backpack hike on Fifty Mountain is relatively flat until reaching Granite Park. Continue on the mountain trail to see fabulous wildlife including deer and mountain goats. The further into the trail, the less people hikers will be seeing. The final part of the trek is more challenging for hikers, but the rewards are extravagant with mind boggling views of the area.
Montana offers many different locations for hiking from beginners to those with experience. Fifty Mountains is just one of many which bring rewarding opportunities for hiking trails, bonding with the outdoor life, and taking in the spectacular views.
Photo Information: This photo is provided by and given credit to brianandjaclyn – on Flickr.com with permission via Creative Commons Licensing.
Comments