Dec
5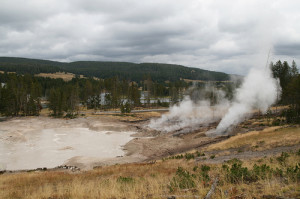 Visiting Montana in the winter is an adventure! Yellowstone National Park offers winter expeditions for small groups of skiers. The expeditions are operating out of the Canyon Skiers Yurt Camp.
The Canyon Skiers Yurt Camp allows those visiting to view the back country of Montana. It is located approximately one-half mile from the Grand Canyon. There are a number of amenities available to those in the area: community dining, sleeping huts with heat, outhouses which are also heated, and saunas.
If you are interested in seeing Montana in its winter beauty, consider attending a Yellowstone Expedition with your family, or small group of friends. The crowds are limited and you can access personal tours on a daily basis.
Visitors will enjoy spectacular winter sceneries, have personal ski tours, see different wildlife present, and enjoy skiing. There are plenty of other options available during your stay.
Additional activities available include photography scenes, the wonderful beauty of snow, snow shoeing tours, cross country skiing, and thermal basin explorations. If you enjoy something new and exciting, consider vacationing in Montana this winter!
Photo Information: This photo is provided by and given credit to Bernt Rostad – on Flickr.com with permission via Creative Commons Licensing.
Comments