Feb
18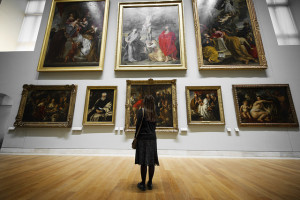 Located at the Campus Drive Street of the University of Montana at Missoula, the Montana Museum Art and Culture is a storehouse West American spirit of art and culture. Starting its Permanent Collection in 1894, Montana Museum of Art and Culture has emerged as Montana's one of most outstanding cultural reserves storing more than eleven thousand fine art collection pieces. Being one of the oldest museums in the entire Rocky Mountain Northwest, the campus museum earned the status of a state museum in the year 2001.
The visitors can explore the wide range of fine art collection which include American, European as well as Asian paintings and prints of nineteenth and early twentieth century. Montana Museum of Art & Culture stores a huge display of both contemporary and traditional Native American art. Visitors can also find the Henry Meloy Collection and Archive as well as historical prints of Works Progress Administration.
Every year, Montana Museum of Art & Culture arranges diverse exhibitions for six to eight times. The museum brings to light visiting regionally, nationally and internationally celebrated artists. Visitors will find works in Permanent Collection highlighted during these special exhibitions. Apart from that, the museum also organizes mobile exhibits and programs engaging the mass in vivid cross-disciplinary inquest through an enriched educational experience.
Montana Museum of Art & Culture remains open all round the year excluding Sundays and Mondays from September to May; and Sundays, Mondays and Tuesdays from June to August. The museum is accessible for the handicapped ones as well. Visitors who make a trip to Montana Museum of Art & Culture experience the exquisiteness and preeminence of fine art.
Photo Information: This photo is provided by and given credit to Dustin Gaffke – on Flickr.com with permission via Creative Commons Licensing.
Comments